Placed on: Wednesday 18 October 2023
Employment type: full-time
Category: Cargo / logistics
Workplace: Cargo City Süd, Frankfurt Airport
Application ends: Sunday 31 December 2023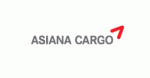 Company profile
Job description
CARGO OPERATION AGENT at Asiana Cargo

Asiana Airlines Cargo is looking for bright, highly motivated individuals to begin a long time career in the Airline Industry.

Asiana Airlines, as a Star Alliance Member, is a high quality carrier from Republic of Korea. Our hub is the Incheon International Airport. Our global network is rapidly expanding and we are operating now 21 cargo routes, 64 international passenger routes and 7 domestic routes with a fleet of 81
aircrafts.

Asiana Airlines Frankfurt Branch is the gateway for Europe, operating Daily PAX Flights, 747F 7 Times per Week from Frankfurt to Incheon, with the major Destinations being Korea, Japan and China. We offer you an exciting job with a pleasant working environment.


▶ Please send your application, mentioning the Code in the e-mail subject.
▶ Please add the following statement into the application: "I hereby give consent for my personal data, included in my application, to be processed by Asiana Airlines for the purposes of the recruitment process."
▶ Application and other documents submitted will not be returned.
Main duties
• Documentation (Processing) of Import and Export Flights
• Planning/Calculation of Freight Loading
• Monitoring of Freight Build-Up Process
• Monitoring of Aircraft Handling (Rampside)
• Review of Invoice
• Related Administrative Work
Required experience
Experience in Airfreight (Cargo) Industry preferred
Fluent in German and English (both written and spoken)
Shiftwork (also on Weekends)
Driver's Licence (Class B)
Independent and Goal-oriented Engagement
Job reference:
OPS2209
How to apply
Kindly send us your application including CV / Coverletter, both German and English Version, to the following E-Mail address:

E-mail: This email address is being protected from spambots. You need JavaScript enabled to view it. / This email address is being protected from spambots. You need JavaScript enabled to view it. / This email address is being protected from spambots. You need JavaScript enabled to view it.

Closing Date: until position occupied