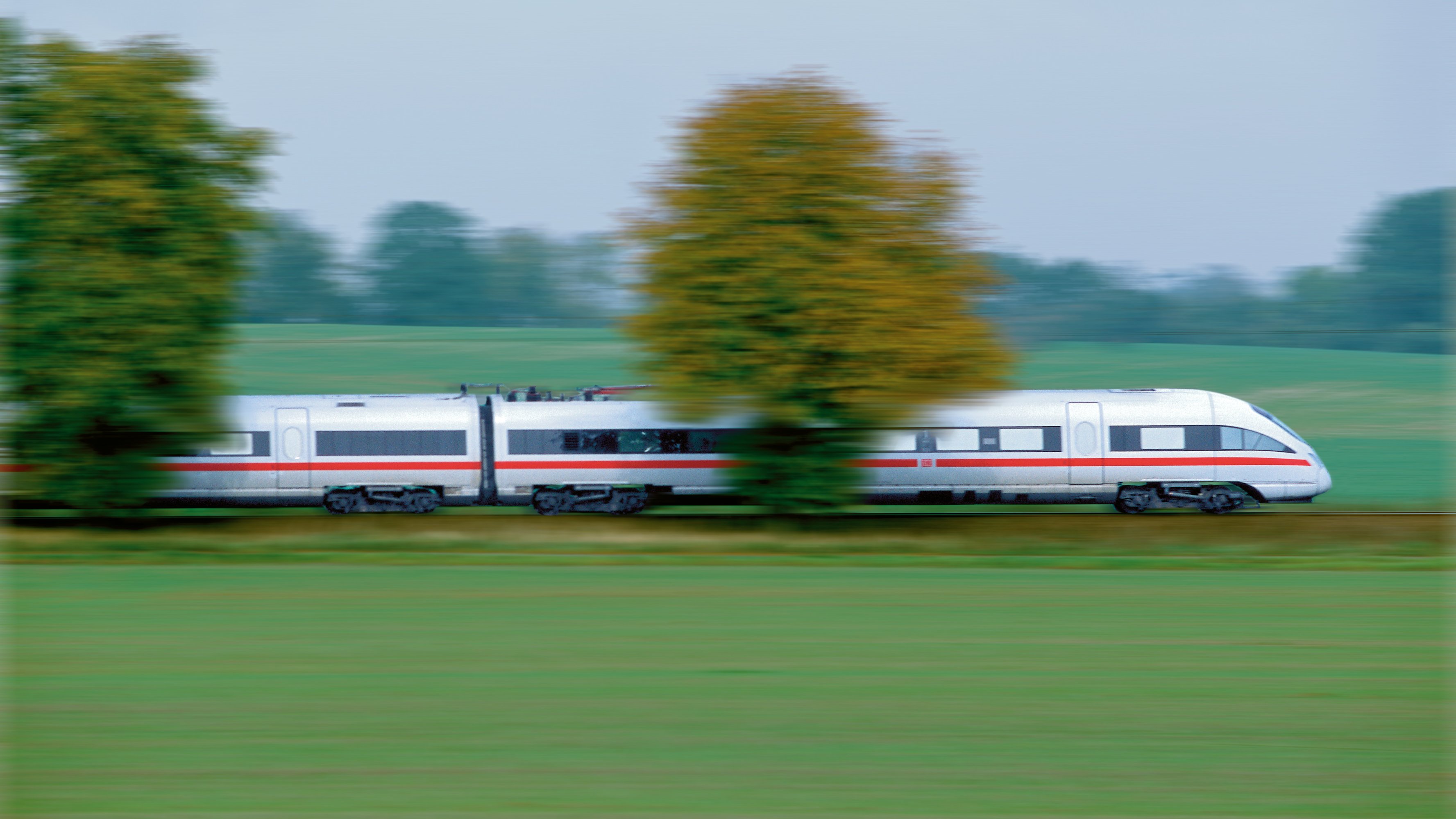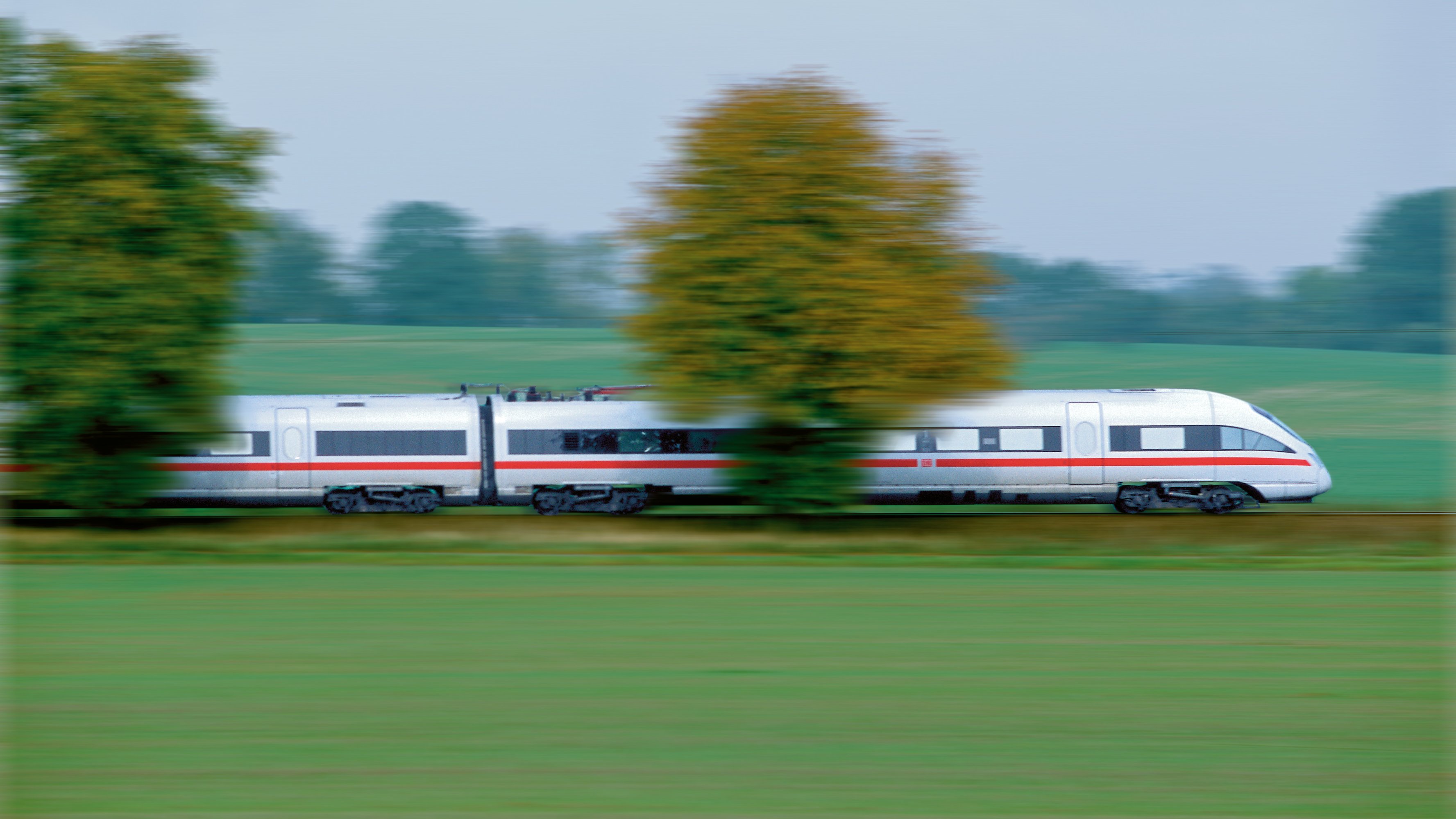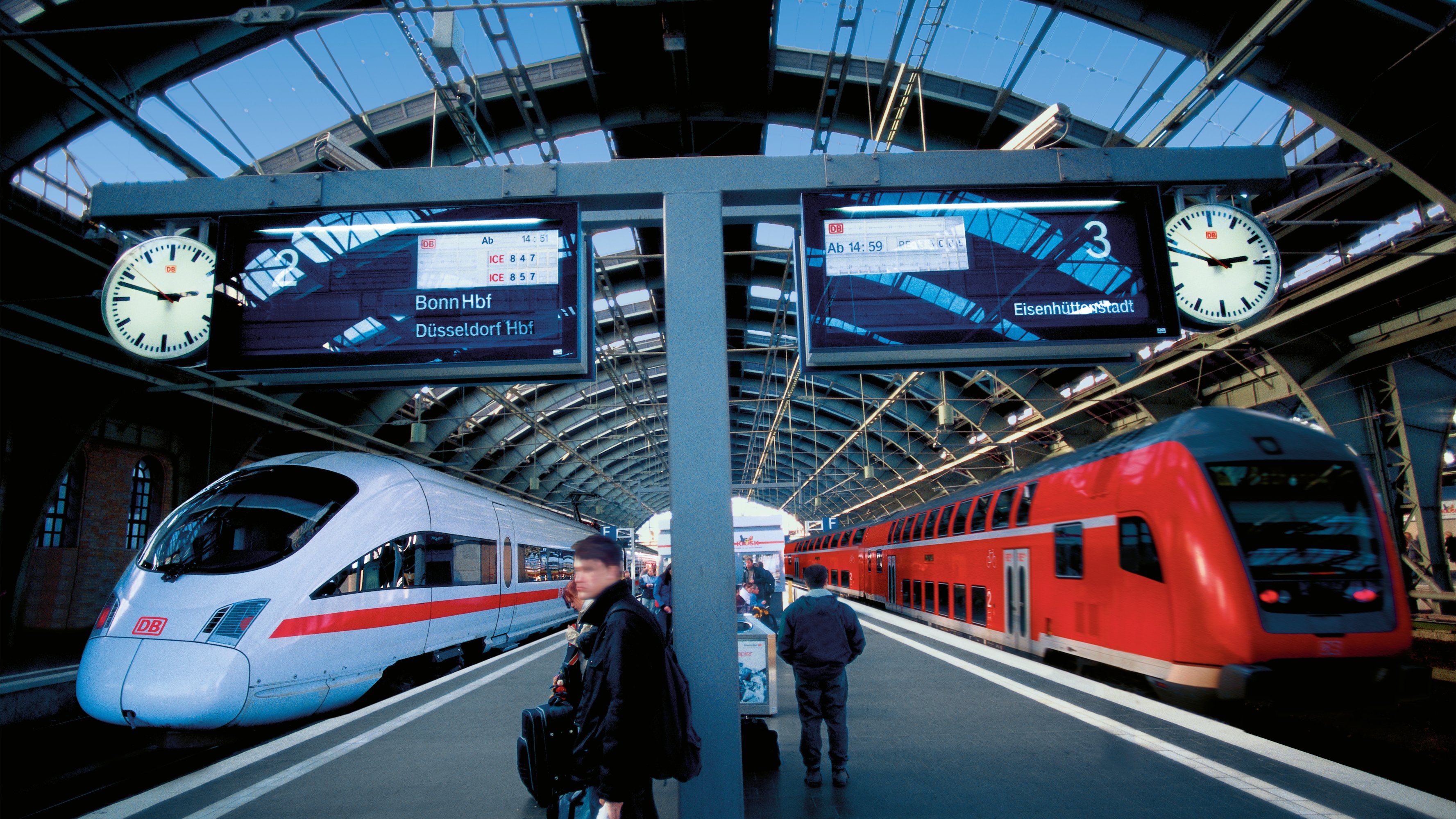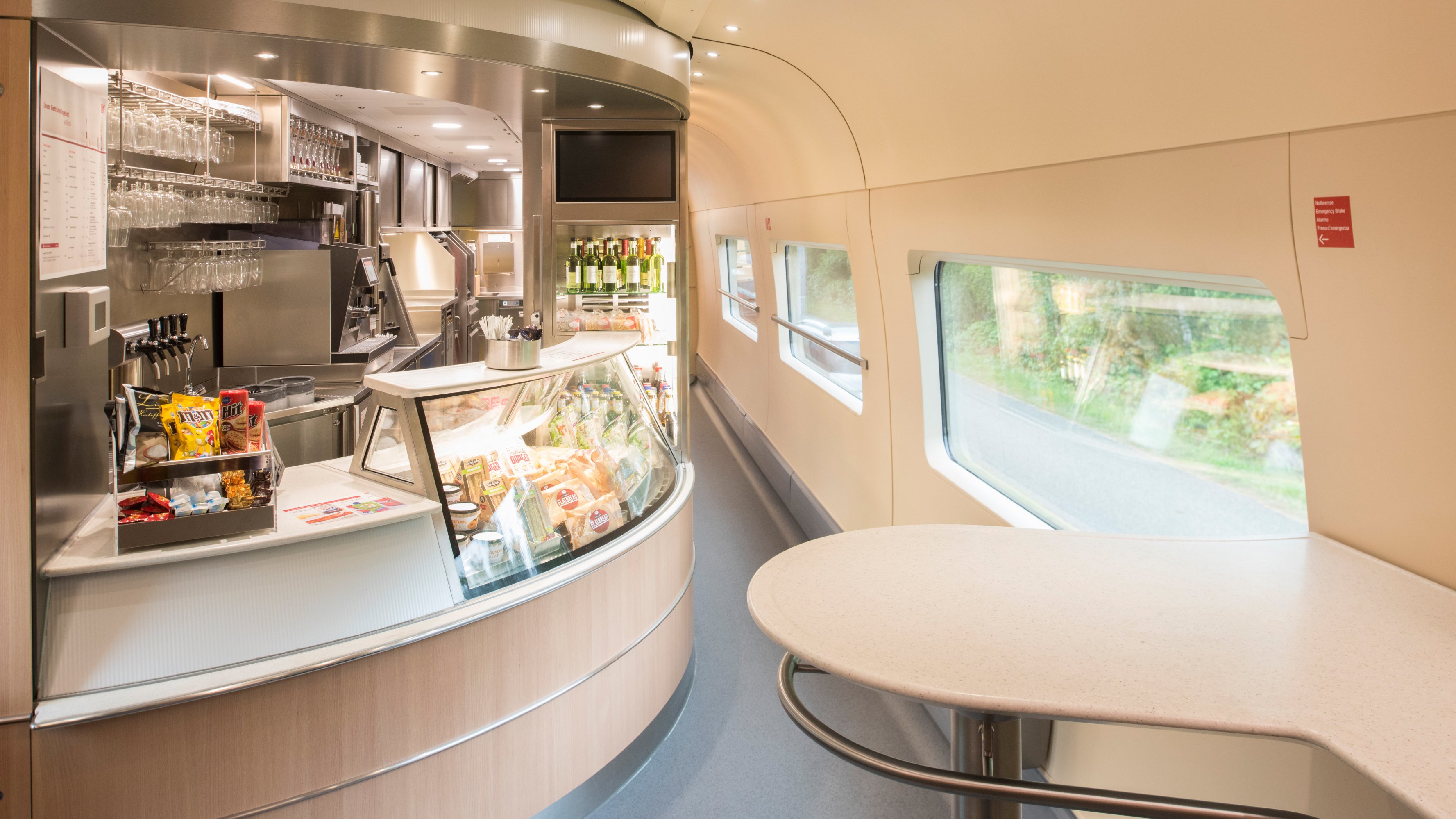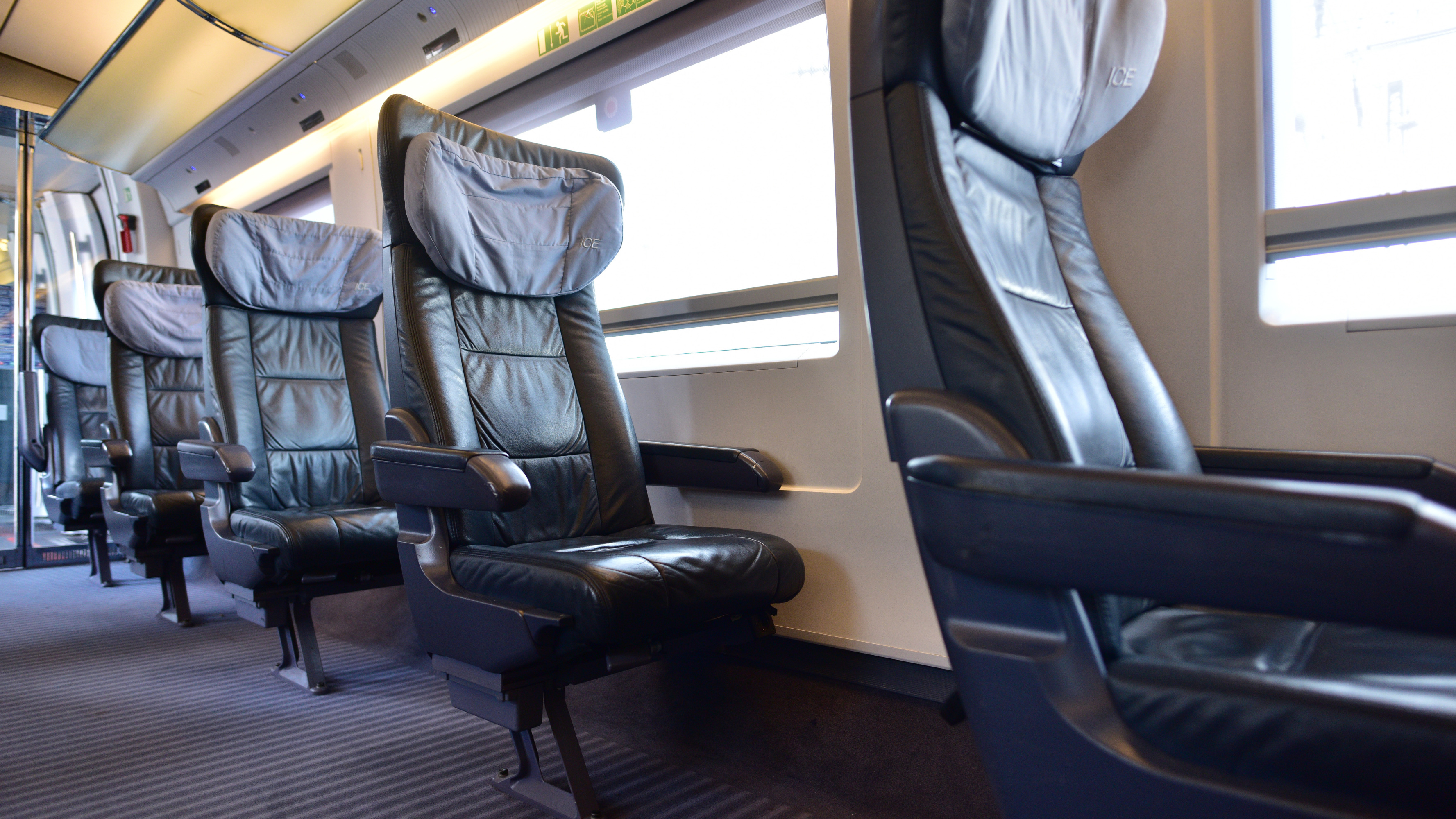 © Deutsche Bahn
Der Deutsche Bahn Konzern ist ein internationaler Anbieter von Mobilitäts- und Logistikdienstleistungen und agiert weltweit in über 130 Ländern. Kern des Unternehmens ist das Eisenbahngeschäft in Deutschland mit über 5,5 Millionen Kunden täglich im Schienenpersonenverkehr.
Insgesamt fahren auf dem über 33.400 Kilometer langen Streckennetz täglich rund 40.000 Züge, die 5.662 Personenbahnhöfe bedienen.

Damit Flugreisende in Deutschland bequem zum Flughafen und zurück fahren können, bietet die Deutsche Bahn in Kooperation mit Reiseveranstaltern und Airlines seit über 25 Jahren das Angebot "Rail&Fly" an. Detailinformationen hierzu finden Sie auf der Seite www.bahn.de/railandfly.
---
The Deutsche Bahn Group is an international provider of mobility and logistics services and operates in more than 130 countries worldwide. The core of the company is the railway business in Germany with more than 5.5 million customers every day in the field of rail passenger transport.
A total of around 40,000 trains per day operate on the 33,400-kilometre-long route network serving 5,662 passenger stations.
In cooperation with tour operators and airlines, Deutsche Bahn is offering the "Rail&Fly" service for more than 25 years so that air travelers in Germany can travel comfortably to and from the airport. Detailed information on this can be found at www.bahn.de/railandfly.