Placed on: Thursday 24 February 2022
Employment type: full-time
Comments: 18-month-fixed-term contract
Category: Customer Service / Ticketing
Workplace: Frankfurt Airport
Application ends: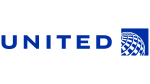 Company profile
Job description
Airport Operations
The Airport Operations department keeps operations at our airports running smoothly through planning, organization and supervision.

This position is located at FRA airport in Frankfurt, Germany. This is a full-time position.
Main duties
Job Overview and Responsibilities
Checking-in and processing of passengers and baggage onto flights
Ensuring that passengers are in possession of valid documentation for travel
Meeting and boarding flights, assisting passengers wherever required that includes:
Working remote arrivals and departures outside (heat, rain, snow)
Driving on the ramp
Baggage service handling, incl. occasional lifting of bags up to 25kg
Manual handling of aircraft doors
Transfer counter
Assigned other duties in Customer Services as and when required to meet operational demands ensuring the smooth running
Professional service to our customers, both internal and external
Required experience
High School Diploma or equivalent secondary school certificate
Airport and Customer facing experience
Airport Operations background
Good communication skills
Must be fluent in English and German (written and spoken)
Full proficiency using Microsoft Office products
Good United Airline´s product knowledge
Must be flexible to work all shifts necessary, including holidays and weekends, to deal with any operationel and/or unforeseen situations
Must be legally authorized to work in Germany/EU for any employer without sponsorship
Successful completion of interview required to meet job qualification
Reliable, punctual attendance is an essential function of the position
Preferred: Fluency in other European languages
Preferred: Knowledgeable about TSA mandated security regulations
How to apply
Contact: Mrs. Claudia Tobia
Online Application - Please submit resume/CV in English