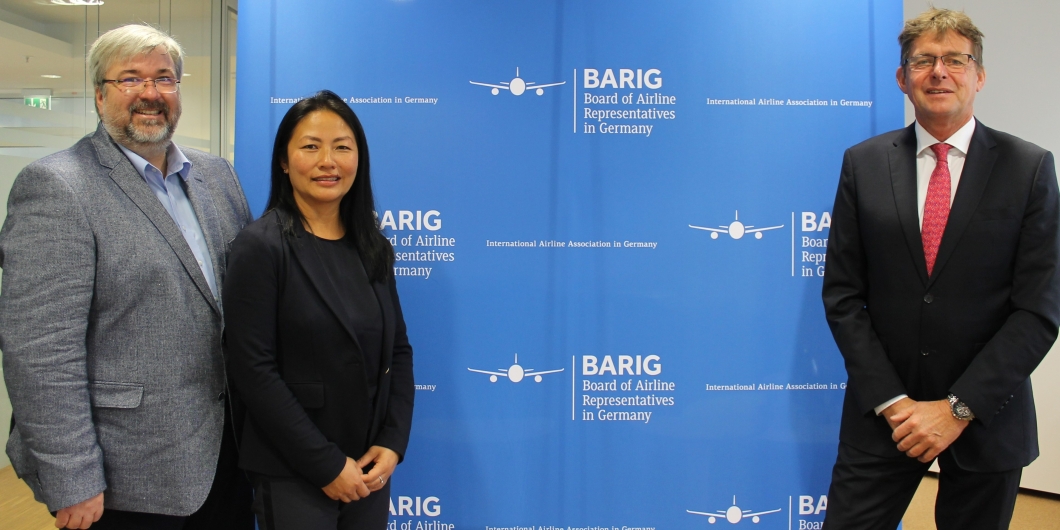 Airdog Air Purification Technology: BARIG's New Business Partner in the Section "Health Care"
• Efficient air purification in the workplace based on environmentally friendly ionization technology
Frankfurt am Main, November 02, 2021. The COVID-19 pandemic management of recent months is progressively allowing for facilitation in everyday life, in many sectors of the economy, as well as in the working sphere of aviation. More and more employees are able to return to their offices and interact personally with their teams. In many travel agencies, at airports, and in the tourism industry in general, customer contact is also presenting an encouraging increase. Therefore, companies endeavor to establish safe and healthy working environments for their customers and employees. In this context, the Board of Airline Representatives in Germany (BARIG) is further expanding its cross-industry network in the section "Health Care." The highly efficient Airdog air filtration system—developed in the U.S. and presented by Dentdeal Product & Service—presents a patented ionization process and a certified sustainable technology for office air purification that is now available to the BARIG community.
"The pandemic has changed the working world, the travel industry, and how we interact with each other on a daily basis," says BARIG Secretary General Michael Hoppe. "Mouth-nose protection, social distancing, and other active hygiene precautions have become part of our everyday lives. Such measures can be useful in the workplace as well, taking, for example, the cleaning of ambient air indoors. Here, the specific use of Airdog air purification products in offices or airport facilities can significantly improve the quality of ambient air."
The Airdog devices are based on the still young and already patented TPA technology from Silicon Valley and represent an efficient solution for air purification. Frank Andrée, CEO of Dentdeal Produkt & Service, reports: "Even before the pandemic, many companies, hospitals, and medical practices in North America, China, and Japan, for example, have relied on Airdog products. Scientists have confirmed their efficiency. Additionally, the Airdog devices require minimal maintenance and their technology is considered particularly environmentally friendly."
Further current BARIG topics and news on aviation are available at www.barig.aero/en/news.