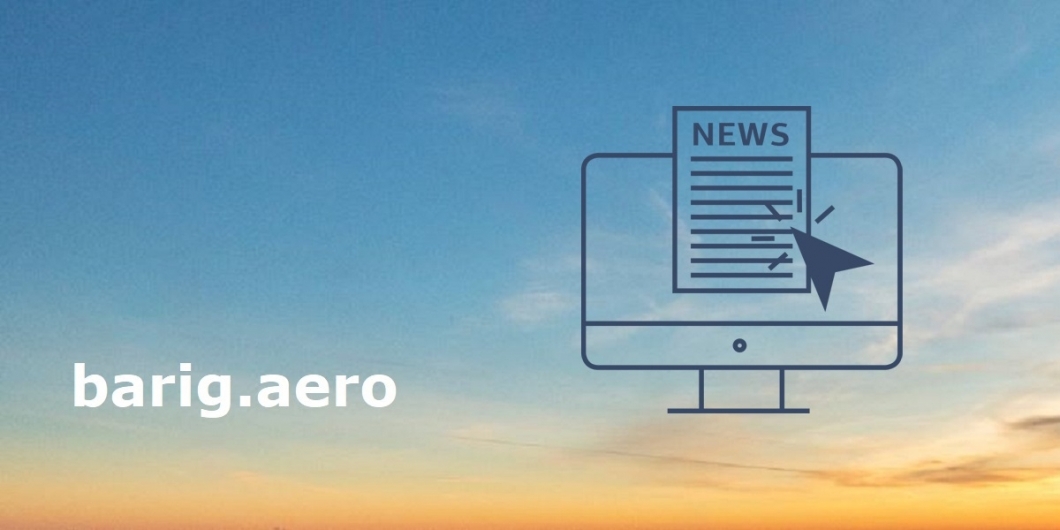 barig.aero - BER special
- BER: A new chapter in the aviation history of Berlin
- LH: A Unique Liaison for Over Ninety Years
- U2: First Flight from BER
- AF: Very Last Flight to Paris-Charles de Gaulle
---
A new chapter in the aviation history of Berlin
October 31 marked the final grand opening of the long-awaited Berlin Brandenburg Willy Brandt airport (BER) for international passenger traffic. With its three terminals, T1, T2, and T5, the new airport is designed to handle over 40 million passengers per year, thus providing a single collective location for all air traffic in the capital region. Accordingly, the third-largest airport location in Germany offers sufficient capacities, which may be further expanded to accommodate increasing demand.
A cosmopolitan metropolis, Berlin is home to 3.7 million inhabitants with 190 different nationalities and annually attracts almost 14 million visitors. The German capital is located in one of the most dynamic regions in the heart of Europe: Brandenburg is an up-and-coming economic and innovation hub drawing investments from world-leading companies. A region with such a multicultural background and economic prospects relies on an interconnection with the world through an efficient airport. In the course of construction, an additional 970 ha land expanded Schoenefeld Airport to cover a total of 1,470 ha. The new T1 and T2 terminals, which are located between two parallel runways, can be operated autonomously due to a lateral distance of 1,900 meters. Terminal 5, the former Schoenefeld Airport, is situated in the northern area.
The opening of the new Capital Airport BER will also conclude a major chapter in Berlin's aviation history: Berlin Tegel Airport (TXL), steeped in tradition, will close its gates for good on November 8, 2020, no less than sixty years after its first scheduled flight. Built within a mere ninety days in the 1940s, it was soon to become Berlin's most important commercial airport. Up until the fall of the Berlin Wall, airlines of the occupying powers were reserved the right to operate at Tegel. For instance, Pan American World Airways began to provide civil air traffic from Tegel in 1964, thereby linking Berlin with the American metropole New York.
In 1974, Tegel's Terminal A was inaugurated. This terminal not only gave the airport its distinctive design; moreover, it earned TXL the epithet "airport of short distances" as a result of the short walking distances from cab to gate. In the wake of the German reunification, German airlines were ultimately granted access to Tegel from 1990 onwards as well. Hence, German Lufthansa first landed at Tegel Airport with an Airbus A310 departing from Cologne-Bonn on October 28, 1990.
Having previously pushed to the limits of its capacities for a considerable time, Tegel now ceases to operate as a civil airport. However, ambitious, specific plans for its future alternatives have already been resolved: After its closure, a research and industrial complex for green innovative technologies, as well as residential buildings, are to be developed on the airport site alongside natural and forest areas.

Source: Airport BER
---
A Unique Liaison for Over Ninety Years
If aviation provides a mirror image of German history, it is reflected in the relationship between Lufthansa and Berlin: It was here that the company was founded in 1926, flourished in the Weimar years, and ascended to become one of the world's leading airlines. While solely planes of the Allied Forces were permitted to operate in the divided city between 1945 and 1990, Lufthansa has nevertheless remained loyal to Berlin, and has ranked among the most important airlines in the region for the past three decades.
As early as May 1955, a Lufthansa sales office opened at Tempelhof Airport, which was succeeded by the iconic city office on Kurfürstendamm only three years later. In 1960, a Boeing 707 called "Berlin" took off for Lufthansa – named by none other than Willy Brandt himself, the governing mayor of West Berlin at the time. The new Lufthansa resumed regular flights to its city of origin on October 28, 1990, and is proud to have since brought more passengers to and from Berlin than any other airline.

Source: Lufthansa
---
First Flight at BER
Currently the leading airline operating out of Berlin, easyJet is granted the privilege of inaugurating commercial air traffic from the newly-opened Berlin Brandenburg Airport with a kick-off flight on November 1. This first early-morning commercial flight to London Gatwick not only concludes the easyJet relocation. Moreover, it will mark the general commencement of flight operations at BER, as all aircraft previously stationed in Tegel and Schoenefeld head directly for Terminal 1 of the capital's new airport with their evening return flights on October 31.
The opening of the BER signifies a further milestone in easyJet's commitment to Berlin and Brandenburg. As early as 2004, easyJet permanently stationed aircraft in Berlin Schoenefeld, thereby establishing the airline's first base outside the United Kingdom. In the same year the first flights departed for London Luton and Liverpool. As of January 2018, easyJet also began operating from Berlin-Tegel Airport. Today, as the largest airline in the region of Berlin-Brandenburg, easyJet contributes significantly to the accessibility and growth of the metropolitan center.
Stephan Erler, easyJet Country Manager Germany, comments: "We are very proud to be the first airline to fly from the capital's new airport BER, thereby embarking on a new era for easyJet in Germany. The opening of the airport is a major step for us, as we are now able to operate all of our stationed aircraft efficiently from one single airport. Berlin and Germany as a whole remain a strategically significant element of our international airline network, and we have made every effort to be the region's leading airline and to contribute to the development of the metropolitan region. We are therefore very grateful to operate the first commercial flight on the morning of November 1, and to be able to provide our customers with an attractive range of travel services even in times of the pandemic."
Source: easyJet
---
Very Last Flight to Paris-Charles de Gaulle
Air France, the first commercial airline to fly into Berlin-Tegel Airport will also be the last to depart it: Having previously been used exclusively for military purposes, the airport's runway was first used by an Air France commercial aircraft on January 2, 1960. A solid sixty years later, on November 8, 2020, AF 1235 to Paris-Charles de Gaulle will bid Tegel farewell as its final flight.
On November 8, 2020, Air France is scheduled to take off twice for Paris Charles de Gaulle from the newly-opened Berlin Brandenburg Airport (BER). Its third departure, AF 1235, leaving Berlin-Tegel Airport at 3 p.m., will mark the final flight to be operated at Tegel. An Airbus A320 will serve on this historic route.
Stefan Gumuseli, Director AIR FRANCE KLM Germany : "By operating flight AF 1235 from Tegel to Paris, Air France accepts the great honor of becoming the last airline to depart from Berlin-Tegel Airport, thereby closing an important chapter in Franco-German air friendship. With its service to Tegel, Air France has contributed to the reconciliation of Germany and France for 60 years. Now, we are writing a different chapter with flights from the new BER airport, and we look forward to continuing our long-established service from Paris to Berlin."
Air France will offer three daily flights from the city' s new Berlin Brandenburg Airport (BER) to Paris-Charles de Gaulle.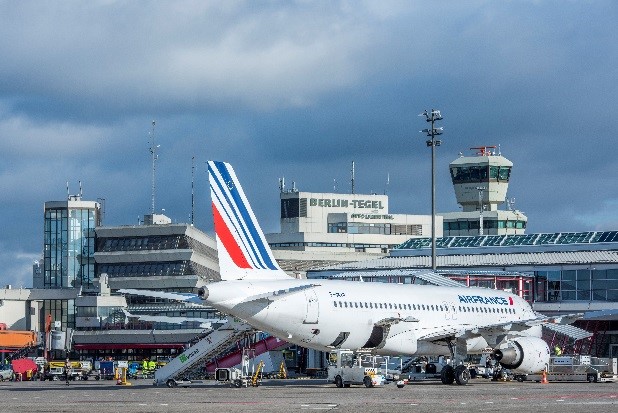 Source: Air France