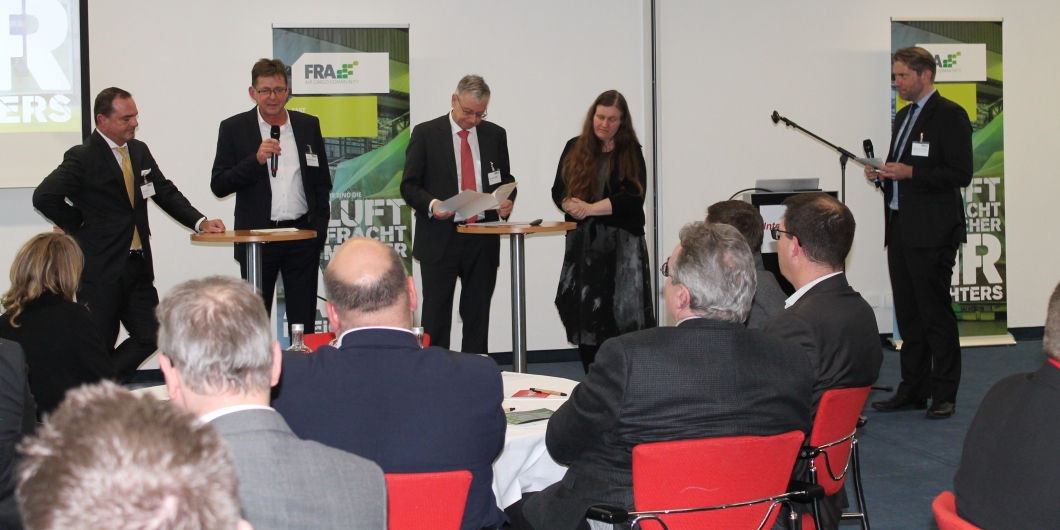 BARIG at the ACCF Regional Dialogue Air Freight
• Third Regional Dialogue Air Freight
• Sustainability in Air Freight Logistics
With commitment, air freight logistics is addressing the issue of sustainability. Thus, the third regional dialogue of the Air Cargo Community Frankfurt (ACCF) on 2 March focused deliberately on questions concerning climate protection and other aspects of sustainability within the Air Cargo and Logistics industry.
As board member of the ACCF, Michael Hoppe, Executive Director of BARIG, actively contributed to the discussion. Alongside BARIG and relevant participants from various areas of the logistics chain, representatives of regional and state politics also engaged in the debate.
The event was characterized by energetic dialogues on numerous measures for climate protection and sustainability within the air cargo community, as well as clear demands for required parameters on the part of politicians. The dynamic interchange of opinions – both on the podium and at the mingled 'talk tables' – demonstrated the high level of awareness of everyone present regarding the significance of air cargo and logistics, as well as approaches to climate protection and sustainability.