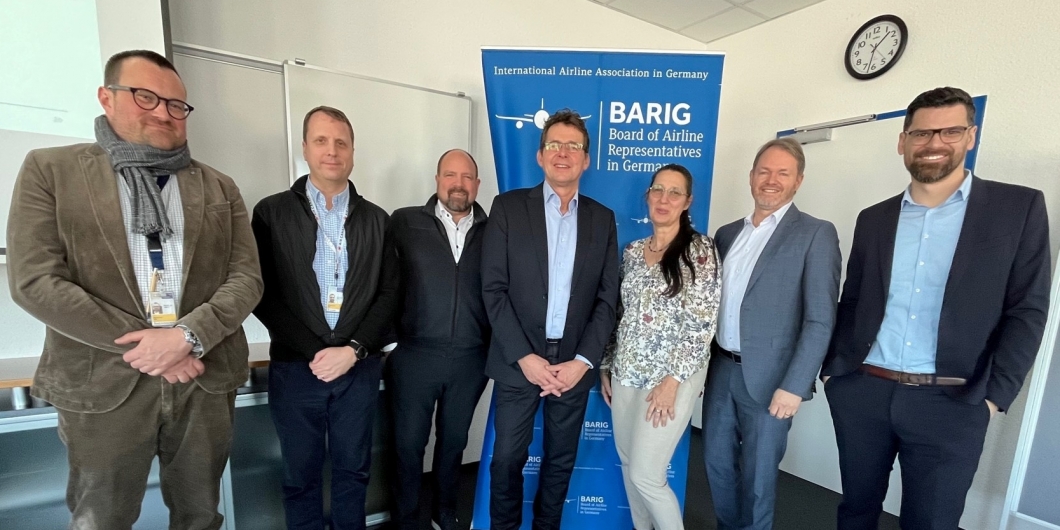 BARIG Cargo Agenda 2023 Meeting
Recently in a strategic meeting, our BARIG cargo core team worked out the agenda and priorities for the air cargo and logistics action in 2023.
Together we discussed the key challenges, next steps, and topics urgently needed in terms of digitization, modernization, staff recruitment, and sustainability. Subsequently, we will share and further push forward these topics with the broader airline community. We are looking forward to the cooperation with our airport providers, handling and forwarding colleagues as well as the respective authority units to keep Germany on top of the world's leading cargo hubs.
Thanks to the cargo core team for setting the agenda 2023 (LTR): Saudia Cargo – Stephan Kalbe, Air Canada Cargo – Michael Sauer, Emirates Cargo – Michael Laschet, BARIG – Michael Hoppe, American Airlines Cargo – Gisela Schork, Lufthansa Cargo – Achim Martinka, LATAM Cargo – Jorge Carretero