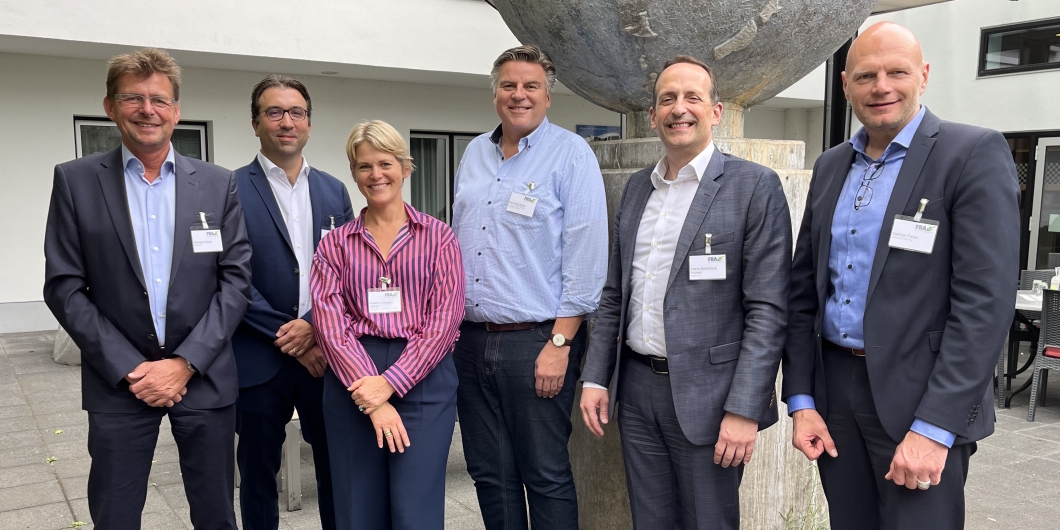 BARIG Continues Its Involvement within the Air Cargo Community Frankfurt
During the most recent general assembly of the Air Cargo Community Frankfurt (ACCF) on July 26, 2022, BARIG Chairman and Executive Director Michael Hoppe was re-elected for the Executive Board for the "Airlines" segment. He represents the interests of more than 100 national and international—passenger as well as cargo— airlines operating in Germany. Hoppe is a founding team member of the ACCF and has been engaged in the community since 2014. With the re-election, BARIG continues to strengthen its commitment to the air cargo industry and supports the further development of important cargo and logistics topics.
Cooperation and exchange among the different cargo stakeholders has never been more important, especially with regard to the current bottlenecks in airport operations and handling services. Air cargo and logistics have demonstrated their central, system-critical significance for the economy in our society and need to be further optimized and improved. Only through good collaboration, the contemporary challenges can be overcome.
"Active involvement in the ACCF is of great importance to us. Within the whole cargo community, we need to work together in order to address now effectively the contemporary lack of resources and disruptions in logistics processes and supply chains," Michael Hoppe explains. "Our BARIG member airlines aim to drive forward important cargo-related topics and, as part of the Executive Board, we need to further advance and stabilize operations in Frankfurt, Germany, and the world."
The newly elected Executive Board consists of the following groups:
Airlines: Michael Hoppe (BARIG)
Freight forwarders: Susanne Klingler-Werner (UPS Supply Chain Solutions)
Cargo handling companies: Henning Dieter (Swissport Cargo Services Germany)
Other service providers: Dr. Tobias Riege (Riege Software)
Pierre Dominique Prümm (Fraport AG) and Dietmar Focke (Lufthansa Cargo) will continue to be delegated to the Executive Board by their companies.
Therefore, the ACCF comprises forwarding agents, cargo handling companies, carrier airlines, and various other service providers along the entire air cargo process chain at Frankfurt Airport and beyond. The overall aim is to keep, develop, and strengthen Frankfurt's position as one of the leading cargo hubs not only in Europe, but also on a global scale.