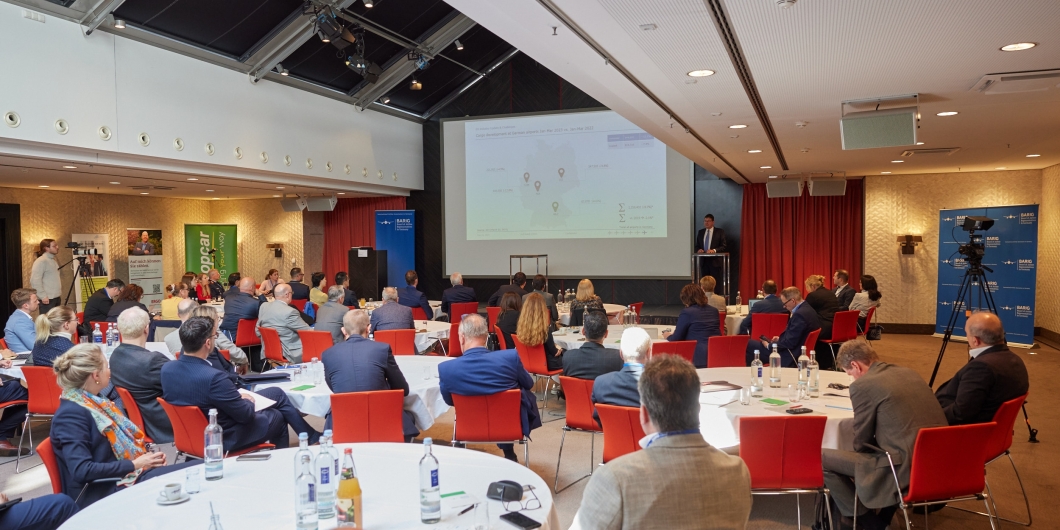 BARIG Full Board I/2023 – Current Challenges and the Future of Flying
At this year's first BARIG Full Board on May 16 at the Lindner Congress Hotel Frankfurt-Höchst, the BARIG team welcomed numerous representatives of the more than 100 German and international member airlines and the international cross-industrial business partner network.
During the meeting, the presentations and discussion sessions demonstrated the aviation industry's motivation to address topics and innovations on both a short-term and long-term basis. The focus was on current challenges with regard to the upcoming summer travel season as well as the multinational exercise Air Defender 23—the largest deployment exercise of air forces in NATO's history—, renewals in airport operations and security control systems up to urban air mobility concepts for the future of flying. Subsequently, the interesting and versatile topics of the program were also further discussed at the BARIG community's final get-together.
Presenting speakers and companies included:
Keynote Speeches
Round Table I: Summer Travel Season 2023 – Airport Operations & Passenger Processes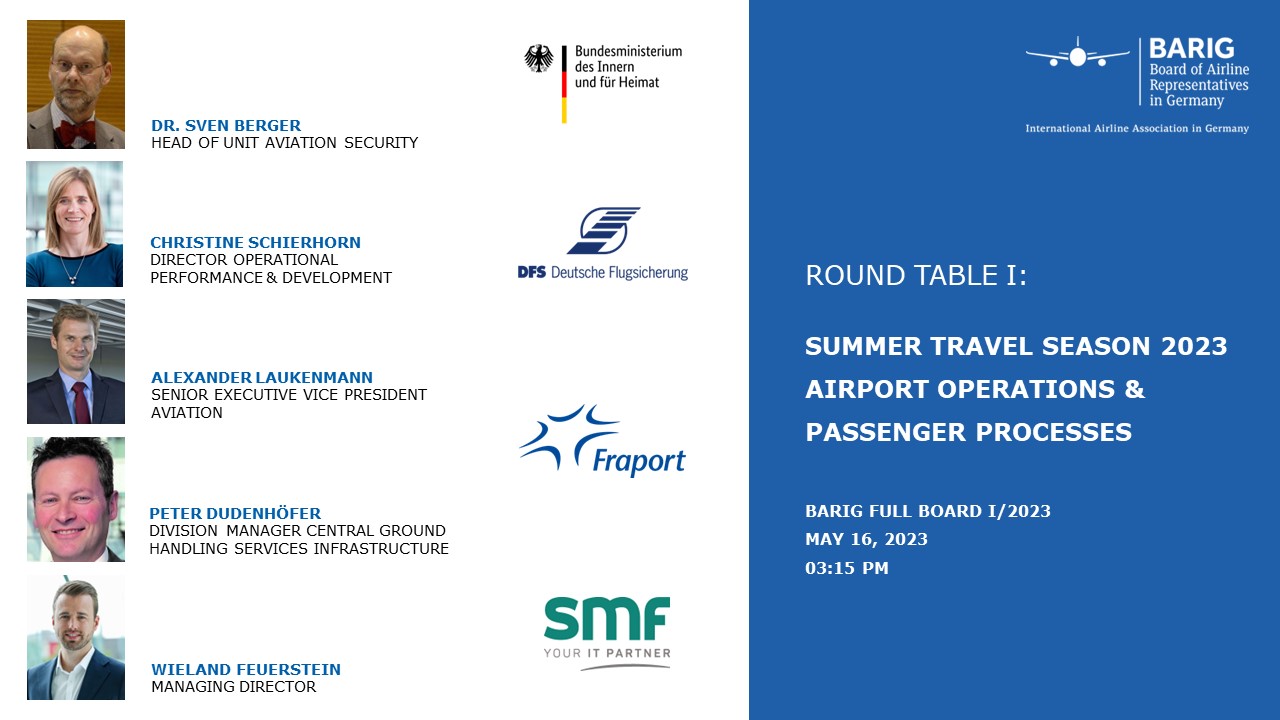 Round Table II: Urban Air Mobility – Passenger Experience & Cargo Transports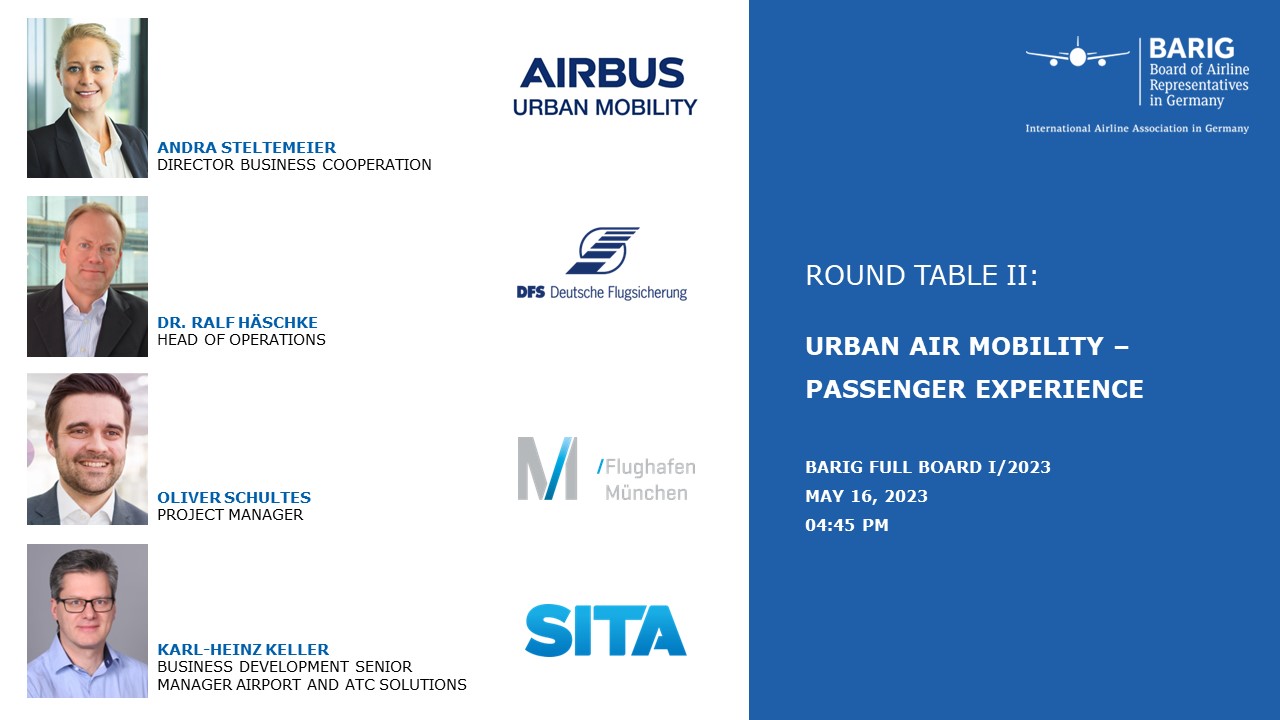 Here are some impressions of the BARIG Full Board I/2023: