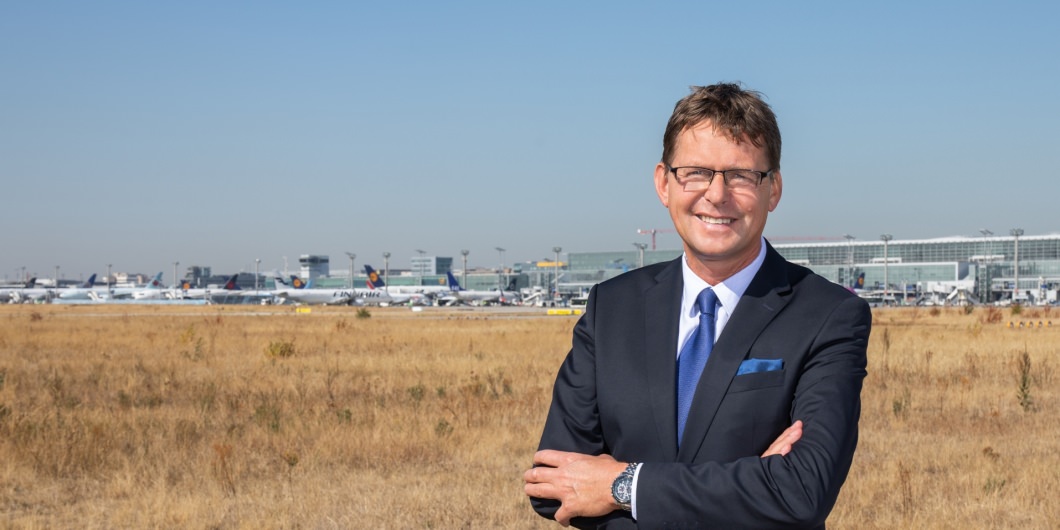 BARIG Secretary General Michael Hoppe reconfirmed as Executive Board member of the Air Cargo Community Frankfurt
- Active representation of the interests of more than 100 national and international airlines
- Strategic engagement of the association in developing future air cargo and logistics topics
In the context of the most recent general assembly of the Air Cargo Community Frankfurt (ACCF) Michael Hoppe, Secretary General of the Board of Airline Representatives in Germany (BARIG), was reconfirmed as Executive Board member of the community. Hoppe has been part of the ACCF since its foundation in 2014. As Secretary General of BARIG, he there represents the interests of over 100 national and international cargo and passenger airlines.
"Active involvement in the ACCF is of great importance to us for example concerning the enhancement of infrastructure at the airport in Frankfurt as Europe's largest cargo airport and regarding the targeted acceleration and optimization of air cargo processes," Michael Hoppe explains. "Successfully implemented changes in Frankfurt can serve as a model for other locations. BARIG's engagement in the community is thus a major component of our nationwide efforts in creating more efficient framework conditions for the air cargo and logistics industry in Germany."
Within BARIG the Air Cargo & Logistics committee, staffed by international experts in this field, is a driver for important topics and communicates with authorities, airport operators, forwarding and industry associations. For many years, Michael Hoppe is an expert advisor of transport logistic, the globally leading trade fair for logistics and transport in Munich, and the affiliated air cargo Europe, the world's largest air cargo industry event in Munich and Shanghai. The most urging air cargo and logistics issues include the digitalization of process chains, accelerated procedures in transfer freight and improved cooperation with authorities and politics. More details in this respect will be presented by BARIG's Secretary General during the air cargo industry talks, initiated by the German Aviation Association (BDL), the Federation of German Industries (BDI) and the German Forwarding and Logistics Association (DSLV) scheduled for the 28th of June 2018 in Berlin. At this event, Hoppe will take part in a panel discussion with heads of the Federal Aviation Office (LBA), the Federal Ministry of Finance (BMF), the BDI, the DSLV as well as the Mitteldeutsche Airport Holding.