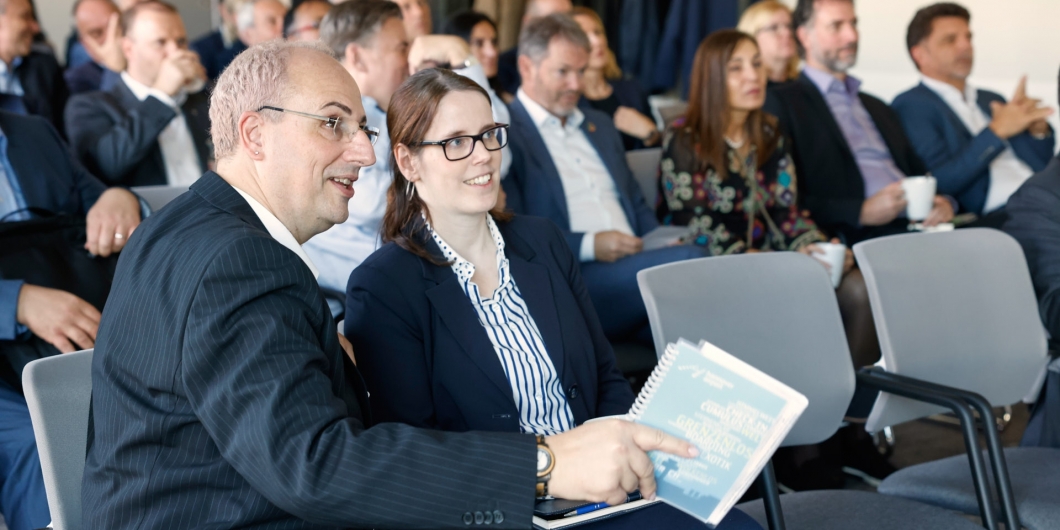 Cross-industrial and cross-modal networking at the BARIG Full Board III/2022
On November 01, the BARIG Full Board III/2022 took place in the Deutsche Bahn building in Frankfurt with about 70 participants. The BARIG team welcomed the numerous member airlines and business partners, who took the opportunity to exchange and network in personal face-to-face conversations, establishing cross-industrial and cross-modal connections.
This time, the program focused on topics such as digitization and sustainability in the air cargo business as well as intermodality and climate protection concepts. The increasing demand for intermodal travel and transport routes is bringing the different modes of transport more and more together. This was also reflected in this year's third BARIG Full Board event, as the airline representatives met at the new Frankfurt headquarters of BARIG's business partner Deutsche Bahn—the national railway company in Germany—to learn about innovative and sustainable solutions in keynote speeches and discussion panels. Particularly, the presentation on the outlook for future green energy alternatives for the aviation industry led to an intensive exchange at the BARIG community's subsequent get-together.
Keynote Speeches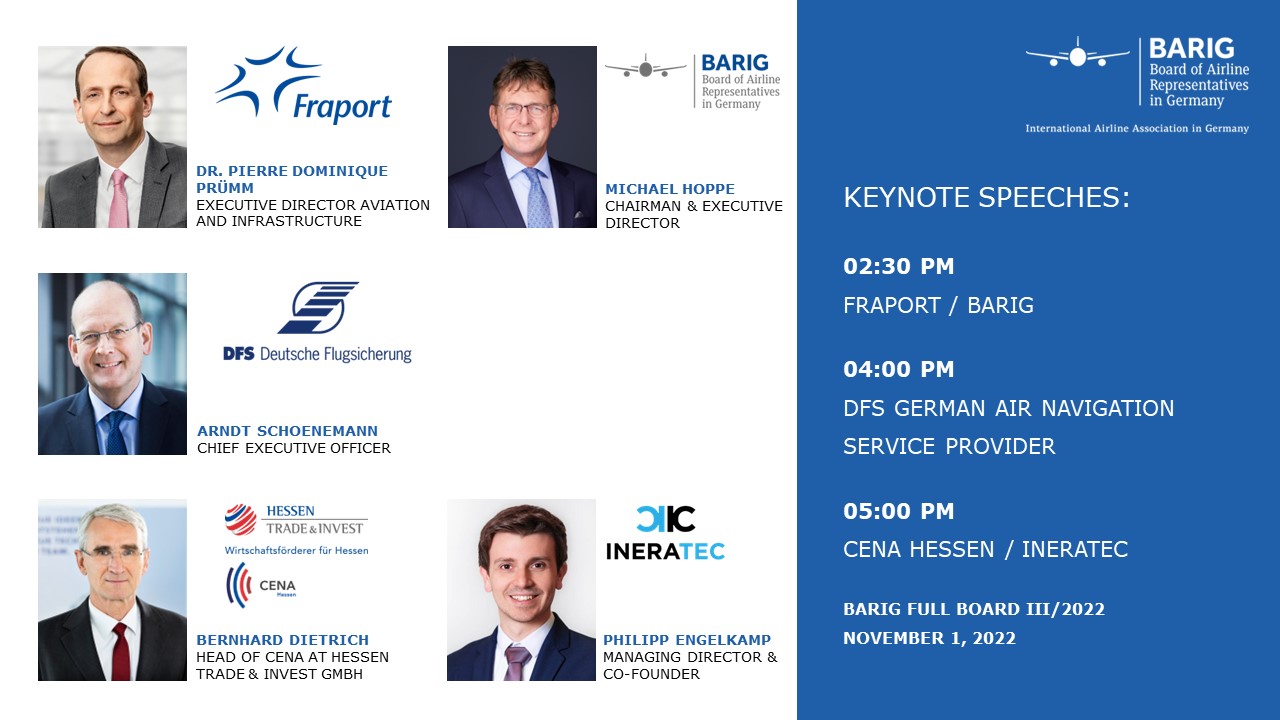 Round Table I: Air Cargo & Logistics – Digital Developments and Sustainability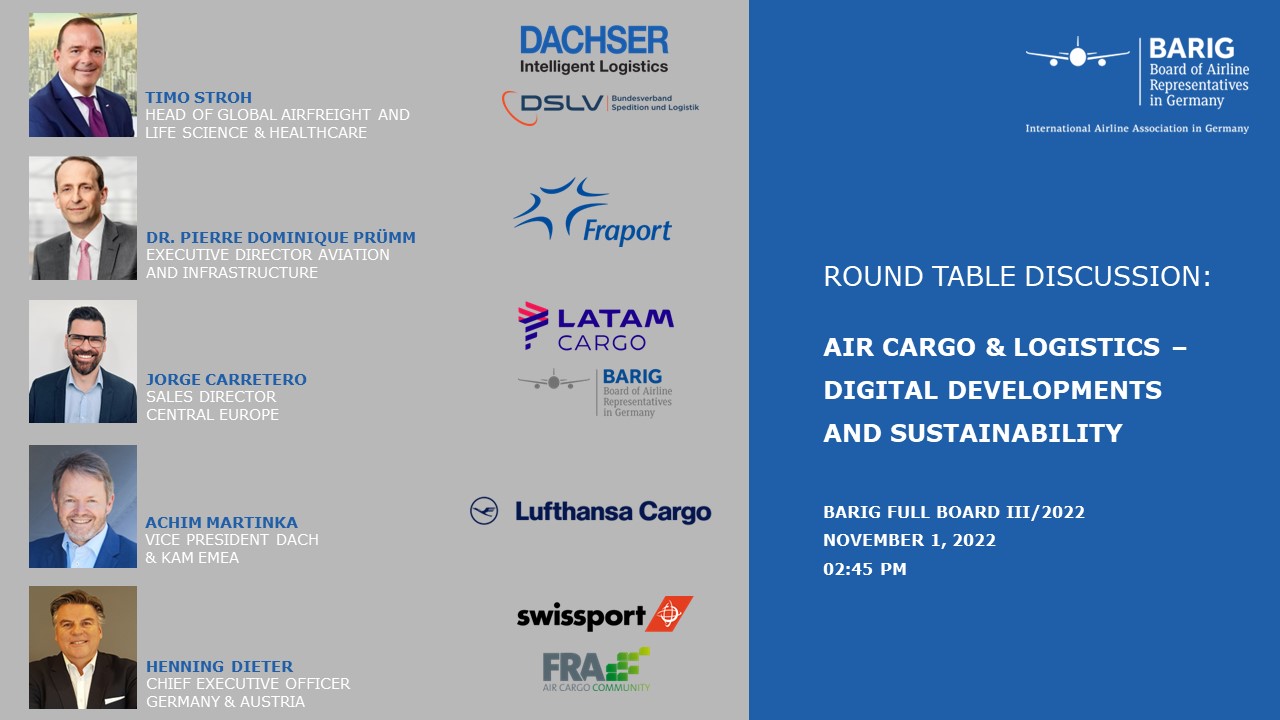 Round Table II: Intermodality & Climate Protection Concepts
Presenting speakers and companies included: