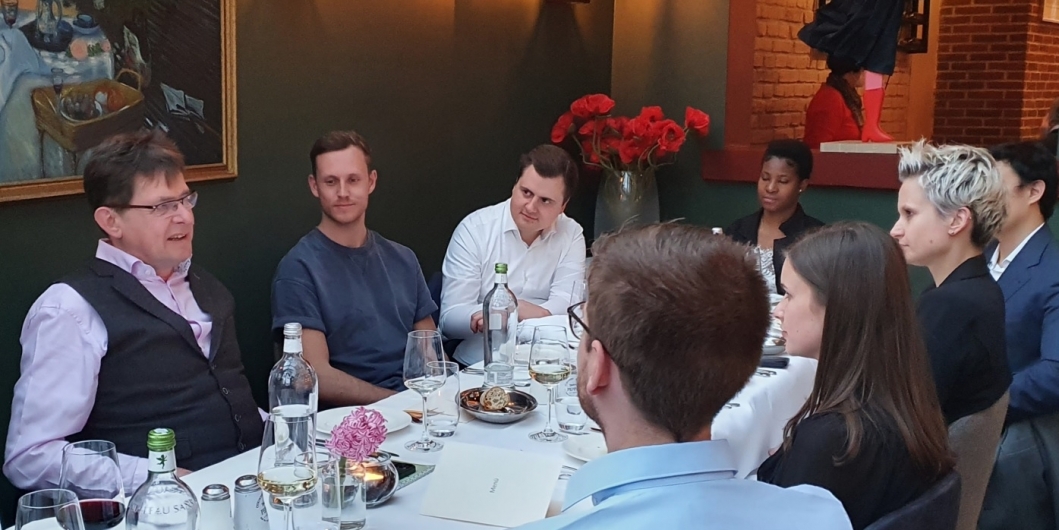 Exchange of Experiences and Knowledge at the Frankfurt UAS MBA Fireside Chat 2022
In cooperation with the Frankfurt University of Applied Sciences, BARIG—the Board of Airline Representatives in Germany—is glad to support professional students and prospective employees on their way to a career within the aviation industry.
As Executive Director of BARIG and advisory board member of the MBA Aviation and Tourism Management program, Michael Hoppe enjoyed exchanging views and talking to the students as well as sharing his professional international background with them at this year's MBA Fireside Chat on March 20, 2022.
At the beginning of the social get-together, Prof. Dr. Karl-Rudolf Rupprecht, professor for General Business Administration with special focus on Logistics and Aviation Management, warmly welcomed all participants and opened the discussion.
The following key topics were addressed:
Challenges and consequences for the aviation industry deriving from major crises, such as financial breakdowns, acts of terrorism, war or pandemics
Managing cultural differences
Post-COVID personnel and organizational challenges
Future development of the airline industry and possible consolidations
Recovery efforts in business and leisure travel
In this regard, Mr. Hoppe offered a wide range of knowledge to the participating students by giving insights and impressions based on his own experiences gained while working as an expatriate airline manager in different markets and cultures throughout the last three decades. The event provided an active and fruitful exchange of views and thoughts on the current situation as well as a great networking opportunity for all attendees.