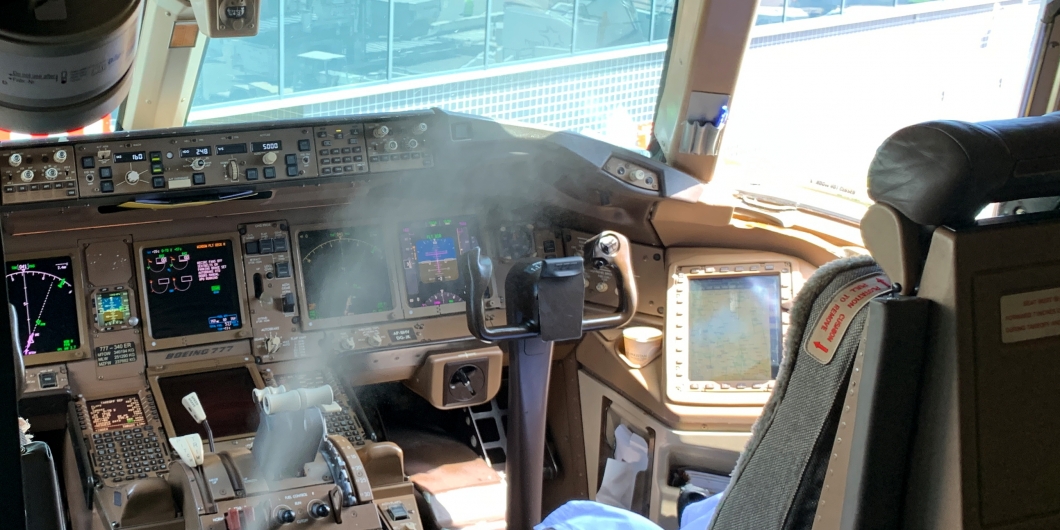 Innovative Technologies for Aircraft Disinfection
Scheld Aviation Service is a specialist for disinfecting aircraft and BARIG's new business partner in the "Health Care" section. The company provides airlines with expert knowledge and information on all aspects of aircraft disinfection.
Even during the current COVID-19 pandemic, flying is considered non-hazardous to health. Numerous measures taken by airports and airlines contribute to this, including the thorough disinfection of aircraft. In this context, the Board of Airline Representatives in Germany (BARIG) is further expanding its cross-industry network and welcomes Scheld Aviation Service as a new business partner in the section "Health Care." The company performs and informs about a wide variety of aircraft disinfecting processes – from certified wipe on/off disinfections up to novel, highly efficient surface and cabin air disinfection technologies which are compliant with the latest EASA guidelines (SD 2021-05 of 12.07.21) and available with corresponding certificates.
"In North America, as well as in numerous other regions around the world, the demand for traveling by plane is currently increasing significantly again, basically because the well thought-out, multi-faceted hygiene and prevention concepts in air travel are taking effect with great success," BARIG Secretary General Michael Hoppe states. "We are delighted that Scheld Aviation Service, a specialist for disinfecting aircraft with broad know-how, provides a competent contact person for our members comprising more than 100 national and international airlines flying to Germany."
For the disinfection of aircraft interiors, Scheld Aviation Service relies on a special process developed in the USA, which has already been used for several years in the most various areas such as the health care system. They are using a spray mist of hydroxyl radicals, which kills viruses and germs reliably and rapidly. Compared to other processes, this system is more environmentally friendly as well as non-corrosive and can, therefore, be used throughout the aircraft cabin without hesitation, even in the cockpit, as it is harmless to sensitive electronics, switches, displays, etc.
"Thorough hygiene is an important basic requirement for travel these days, and it is also crucial for strengthening people's confidence in flying," says Jonas Scheld, Founder and Owner of Scheld Aviation Service. "From our location at Frankfurt Airport, we are available to airlines nationwide. Accordingly, we look forward to the dialog with airline representatives that is made possible for us through the BARIG business partnership."
Further information at https://www.barig.aero/en/business-partners/health-care/scheld-aviation-service