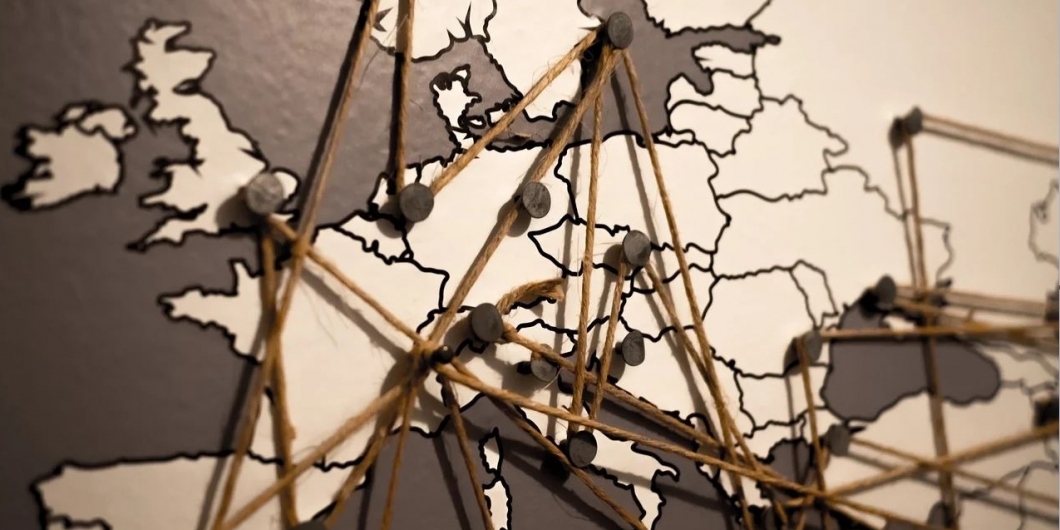 Joint Efforts for an Industry Restart: The Aviation Sector and Politics Develop Concepts for a Coordinated Resumption of Air Traffic Across Europe
Given the structural significance of mobility, the inevitable resumption of public life and the necessary restart of economic activities is inconceivable without a gradual normalization of all transport, including the aviation sector. Accordingly, constructive exchanges have been conducted among our industry, national and EU politics, EU associations, EU authorities, as well as IATA, BARIG, BDL, BDF, and other relevant stakeholders. The result is a joint industry concept paper outlining basic measures in order to organize a transparent, health-oriented and gradual upbuilding of air traffic and travel in, hopefully, near future.
This document may serve as a working-base for a coordinated European approach to "restart aviation traffic"-scenarios. The measures described therein have been designed to eliminate the risk of aviation being a vector for the spread of COVID-19 in order to
drive social and economic recovery,
enable airlines to resume operations,
allow passengers to travel with confidence.
The following graphics provide a brief overview of some important aspects of the industry's preliminary restart concept.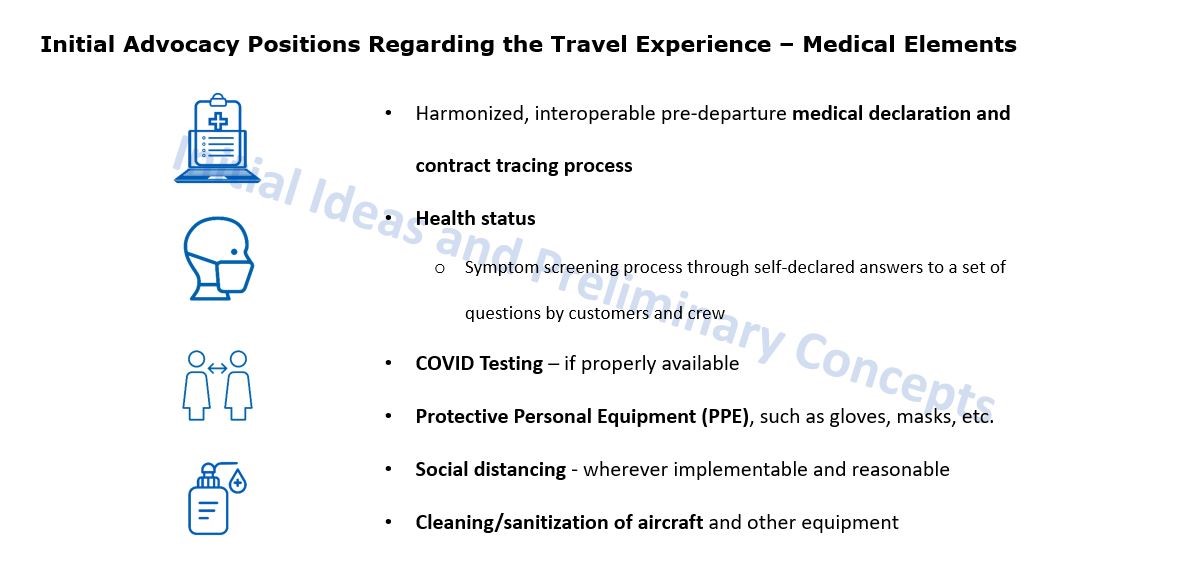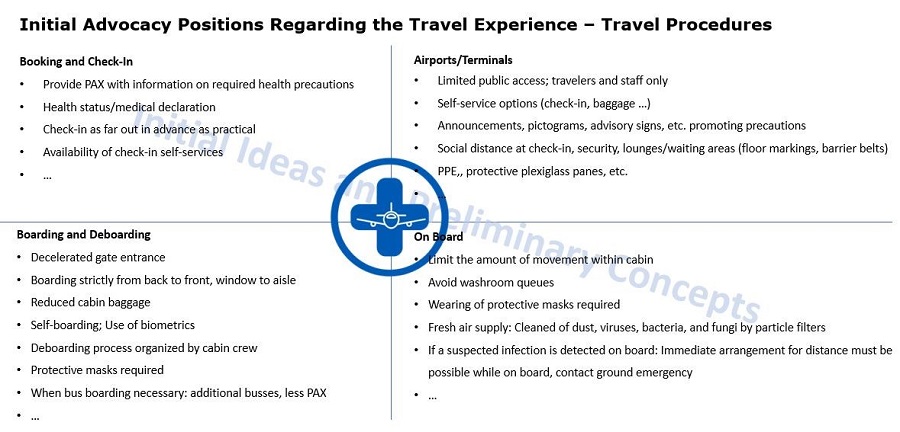 For further information please refer to the attached concept paper.