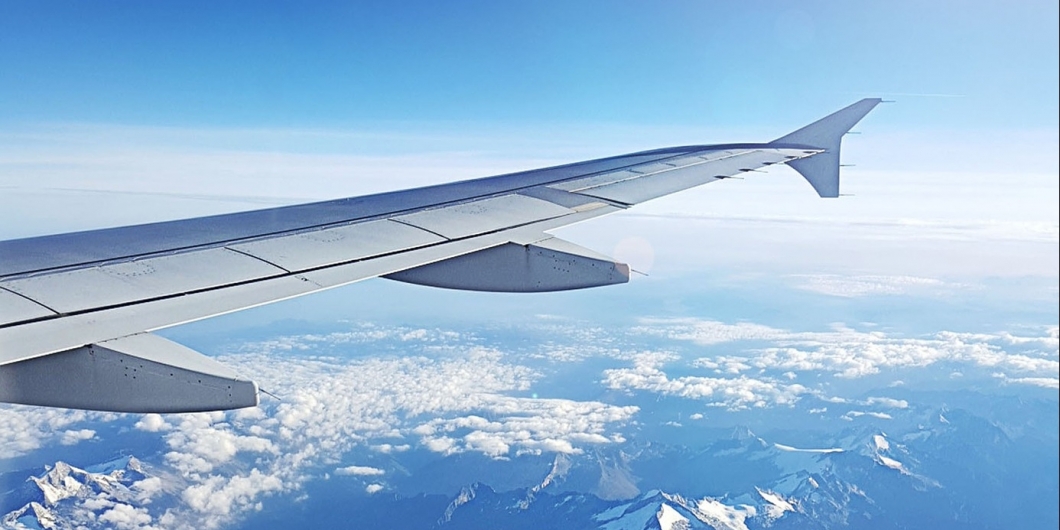 Safe Air Travel During COVID-19: Comprehensive Study on Cabin Airflow Proves the Risk of COVID-19 Transmission is Essentially Nonexistent
• Low, virtually nonexistent, infection transmission risk, particularly compared to other indoor environments
• Fast dilution and removal of aerosols by means of high air exchange rates
• Removal of particulate matter even exceeds recommendations for medical operating and patient isolating rooms
Air passengers continue to express uncertainty about their safety in terms of health when traveling during the COVID-19 pandemic. The latest and up to date most comprehensive testing on the distribution of aerosol particles from potentially infected passengers within the passenger compartment on commercial aircraft conducted by the United States Transportation Command (US TRANSCOM) now help to dispel such doubts. The results reaffirm the industry's assertion of the lowest possible risk of COVID-19 transmission onboard an aircraft – a risk that is virtually nonexistent.
In summary, the results of the extensive study, conducted in cooperation with Boeing, United Airlines, the Defense Advanced Research Projects Agency (DARPA), Zeteo Tech, S3i and the University of Nebraska's National Strategic Research Institute, indicate the following: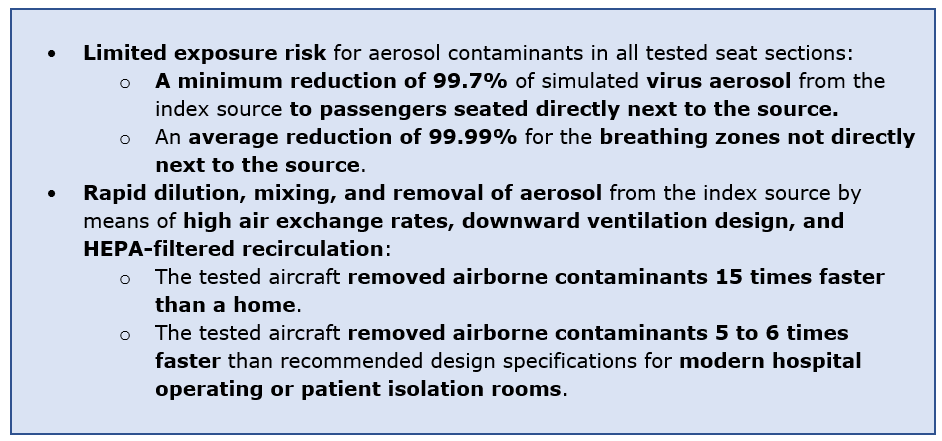 In order to assess the risk of exposure and penetration into breathing zones of nearby seats, tracer aerosols were emitted in the tests, in several rows and seats, to simulate an infected passenger onboard. Since the tested machines are typical commercial aircraft, this study can be considered representative for the majority of commercial flights, thus, indicating that air travel is safe in terms of health even during the COVID-19 pandemic.
For more information on this topic, please refer to the International Air Transport Association (IATA): https://www.iata.org/en/pressroom/pr/2020-10-16-02/