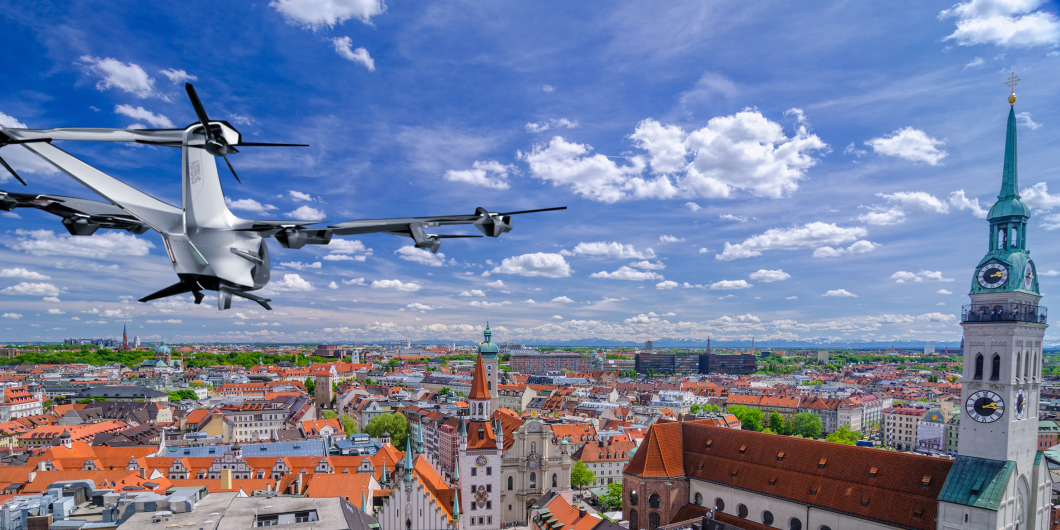 Urban Air Mobility – What will the future of flying look like?
What will be possible in passenger and cargo transportation?
Air taxis and electric drone technologies offer a new form of urban public transport and may become one of tomorrow's mobility trends, especially in mega cities. They can be used in a multifunctional way, not only for passenger transportation, but also for cargo delivery services. Furthermore, they do provide an alternative mobility and logistics concept that is reducing, both, CO2 emissions and noise pollution. Thus, in future, urban air mobility has the potential to become a new mode of sustainable aviation.
At the last BARIG Full Board I/2023, experts in the field of advanced air mobility discussed opportunities and challenges of electric vertical take-off and landing (eVTOL) vehicles. For sure, urban air mobility holds new possibilities for future air transport, better connecting people to cities and regions, while also relieving traffic congestion. Therefore, Airbus is approaching this advanced air mobility as a new means of public transport. In cooperation with Munich Airport International, they work on creating a scalable and urban air mobility ecosystem in Germany. This includes developing eVTOL aircraft as well as processing new ways of air traffic management, passenger operations, and ground infrastructure in order to create suitable vertiports.
Currently, the focus is primarily on the building of eVTOL vehicles and vertiports itself, but digitalization also plays a key role in integrating those new drone technologies and services into already existing airport and airline processes. BARIG's business partner SITA addresses urban air mobility from a digital point of view, seeing the chance to build an ecosystem that is completely adherent to the ecosystem which is already present at the airports. As one of the world's leading IT specialists for the air transport industry, they support vertiport manufactures and airport operators in the development of seamless passenger processes. This year, SITA is collaborating with Volocopter in order to drive forward the digital infrastructure for vertiports. During the Olympic and Paralympic Games in Paris in summer 2024, eVTOL aircraft services are planned to be available to the general public for the first time in a European city. And this will only be the beginning…
For more insights and visual impressions watch the following video: