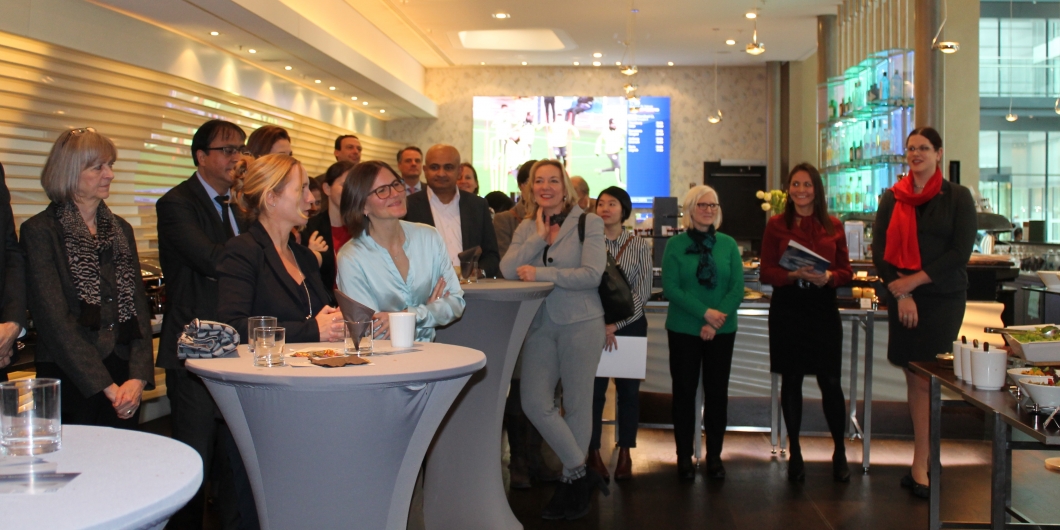 BARIG Spring Brunch 2020: A Tradition Continues Successfully
For the traditional BARIG Spring Brunch, BARIG and the Hilton Frankfurt Airport Hotel welcomed numerous participants. More than fifty airline representatives and business partners of the BARIG Community met on Ash Wednesday at the Hilton Frankfurt Airport Hotel to network in a welcoming atmosphere. It was the eighth BARIG Spring Brunch in this format - a tradition that has always been embraced by the member airlines and business partners of BARIG as a platform for communication.
In addition to engaging conversations, bringing the community closer together, focus was also placed on major issues such as the climate and sustainability. The BARIG Community's commitment is clear: We want to improve climate protection!
We would like to thank our airline members, as well as our partners
Amadeus Germany GmbH, ARNECKE SIBETH DABELSTEIN, Deutsche Bahn Vertrieb GmbH, ELEMENTS, Europcar Mobility Group Germany, Frankfurt University of Applied Sciences, GTS Trade and Services GmbH, Hilton Frankfurt Airport Hotel, Hilton Frankfurt City Centre, INTERTAX TREUHAND GmbH, Maritim Hotelgesellschaft mbH, WICKE Rechtsanwälte
for their generous support.
Furthermore we would like to express our thanks to: Fraport AG, Gebr. Heinemann SE & Co. KG, IntercityHotel Frankfurt Airport.