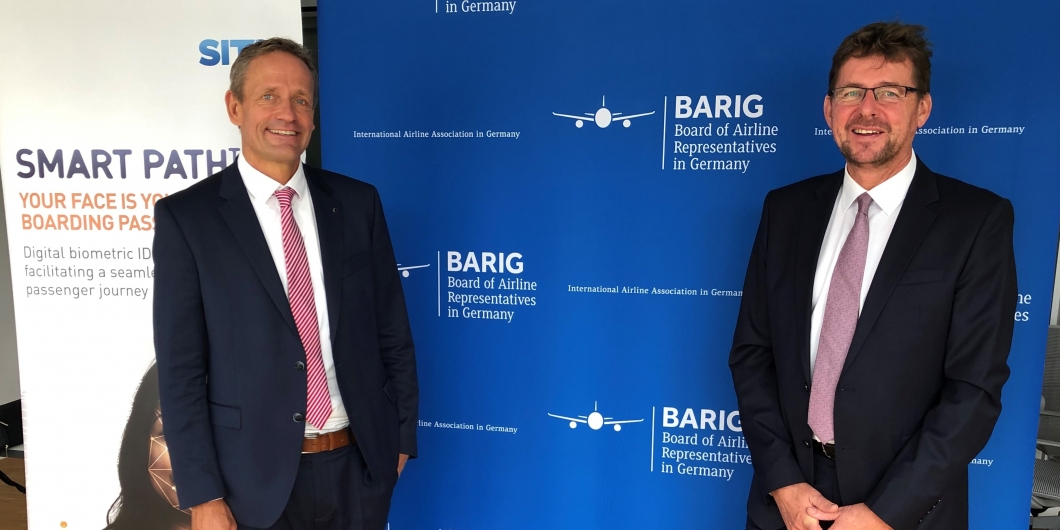 "Digital Runway and Backbone of Communications" for the Global Aviation Industry: BARIG Welcomes SITA as a New Business Partner
As a globally leading provider of aviation information and communication technology, SITA becomes a new business partner of BARIG (Board of Airline Representatives in Germany), the association of more than 100 international and German airlines operating in Germany. SITA is a partner of the majority of airlines and airports across the globe. As such, the company is successfully committed to reliably meeting the demands of the aviation industry through technological progress, thus making a substantial contribution to the BARIG business partner segment "Technology and Innovation."
"We are very pleased to welcome SITA as a new business partner," says BARIG Secretary General Michael Hoppe. "If the last few months have made something apparent, it is that technological innovation and a worldwide communication network are indispensable for air traffic. SITA's extensive communication and information systems are present at more than 1.000 airports globally, support nearly every airline and connects around 95% of all international travel destinations. Being such a 'backbone of communication,' SITA expands our 'Technology & Innovation' segment by becoming a valuable partner."
"The transformation of air traffic through digital and technological innovation has top priority for us," explains Michael Urbaner, Senior Director Airports SITA. "Being fully owned by the aviation industry, our corporate strategy and our technological progress are driven in close cooperation and directly by the aviation community and its needs. Accordingly, we are looking forward to the collaboration with BARIG and the opportunities for cooperation with BARIG's members and partners arising from this business partnership."